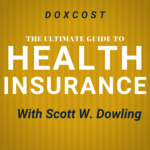 #025 – HMO PPO EPO WTF IDK NVM takes a look at the health plan terms you see all of the time, but know nothing about.  Scott W. Dowling tells you what you need to know and what you don't.  This is the first of two shows discussing so-called networks and how they affect the price of your health insurance.
Health Maintenance Organizations are said to have started as prepaid medical care for loggers in the Pacific Northwest dating back to 1900, but the first prominent HMO was started by Henry J. Kaiser the East Bay Area city of Richmond, California during World War II.  Kaiser built and staffed a field hospital for his shipbuilding employees.  Kaiser was an industrialist and philanthropist with steel, aluminum and other businesses across the United States.  He cared for his employees and the communities where they operated by opening fully staffed hospitals that were the original HMOs.
Learn more about the first HMO here
Preferred Provider Organizations started to pop up in the early 1980s as Health Maintenance Organizations fell out of favor.  The more flexible PPO offered similar savings to HMOs while allowing insured patients to see the doctors of their choice.  While the BUCA (BlueCrossBlueShield, United Healthcare, Cigna, Aetna) subsidiaries created so-called networks of providers, MultiPlan was and is the largest independent Managed Care Organization involved in the Preferred Provider Organization model's development.
Learn more about MultiPlan NYSE:MPLN
Long before the Health Insurance Portability and Accountability Act was signed into law by Bill Clinton or the Patient Protection Affordable Care Act was signed into law by Barrack Obama, both Democrats by the way, Republican Richard Nixon made the first move into federally mandated employee benefits with The HMO Act of 1973.  This law provided financial assistance for the further development of HMOs across the United States and required employers to offer an HMO alternative to traditional insurance if an eligible HMO operated in their area.
Learn more about The HMO Act of 1973
Thanks, as always, for your support.  I appreciate you very much!  Tell your family, friends, coworkers, boss and firm administrator to listen to Doxcost wherever they get their podcasts.
Our next episode will be Part 2 of HMO PPO EPO WTF IDK NVM where we'll discuss what is changing and evolving in the HMO/PPO world and what it means for you, your family and your company's employees.
Be sure to listen to my pal, Morgan Fingleton, at doxcost.com/music
Sign up for your free Health Savings Account at doxcost.com/lively